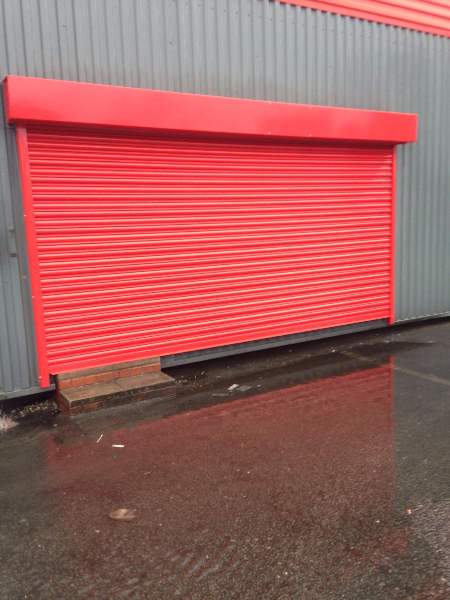 While the UK may not have to deal with major natural disasters like earthquakes and tsunamis, extreme weather events have been on the rise in recent years – from scorching heat to heavy rain.
Harsh conditions like hurricane winds and relentless downpours can cause a lot of damage to infrastructure, especially when bodies of water overflow and flood the streets.
As unpredictable as they are, floods can be devastating, destroying property and rendering it unusable until costly repairs have been completed – a nightmare scenario that can put premises out of business for days, weeks, or even months.
If your property has suffered damage to roller shutters in a storm, this can also compromise the building's security. It's therefore crucial to contact an affordable emergency repair provider like Roller Shutter Services to quickly restore the protection of your roller shutter doors.
Can roller shutters protect against extreme weather?
Industrial roller shutters are specifically designed to be as durable as possible – typically manufactured from corrosion-resistant steel or aluminium that's strong enough to withstand various impacts and the outdoor elements.
They often have seals around the edges to maintain insulation and prevent the shutter from rattling in the wind, which should also help to keep rain, hail, and snow at bay.
Just as they can protect your premises against attempted break-ins, tough roller shutters can hold up against most forms of weather – even extreme heat, in the case of fire-rated shutters.
By covering the doors and windows behind them when they're rolled down, shutters can protect more vulnerable parts of a building from serious damage.
However, when it comes to severe storms and flooding, you might find that your shutters have taken a bit of a beating. Whether it's systems clogged with debris or potential water damage, or the shutter curtain is dented or impaired, you'll need to have them inspected and fixed by qualified professionals right away.
The importance of maintenance and roller shutter repairs
If you installed high-quality roller doors from a reliable supplier like ourselves, and operated them safely and maintained them in line with the manufacturer's instructions, they should be strong enough to minimise the damage from bad weather and reduce the repair costs.
No matter the scale of the problem with your shutters after storms or flooding, we recommend contacting our Roller Shutter Services repair team on 0800 328 9356 – thanks to our 24/7 repair service, we can have your damaged shutters working again as soon as possible.
We work with all kinds of mechanical doors, so whether it's a standard garage roller shutter or you need speedy repairs for rapid roll doors, we're confident that we can help.
Most of our repair call-outs are completed on the very same day, and our engineers are available around the clock, so don't hesitate to get in touch to discuss flood repairs for your shutters.